The Crimean War cavalry action known as "the charge of light brigade" was immortalized by the poet Alfred Lord Tennyson . The poet described a glorious charge into the mouth of hell carried out by men who would sooner die than disobey their orders. But is any of this actually true? What was the real charge of the light brigade? Why has one of history's biggest military blunders been remembered so fondly? Tune in and find out how the sick man of Europe, being "sporting", and a whole lot of donkeys play into the story.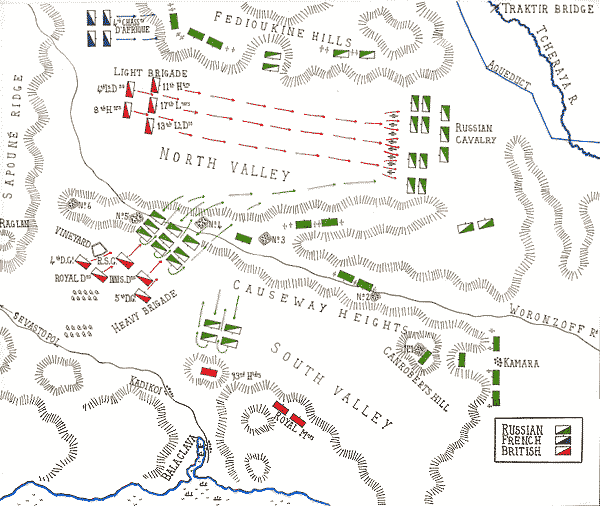 Map of the Battle of Balaclava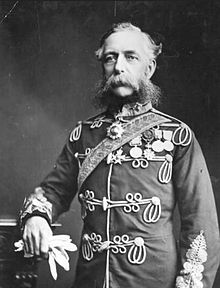 Lord Cardigan and his mighty whiskers
Works Cited
Adkin, Mark. The Charge: The Real Reason Why the Light Brigade Was Lost. London: Pimlico, 2000. Print.
Brighton, Terry. Hell Riders: The True Story of the Charge of the Light Brigade. New York: Henry Holt, 2004. Print.
The Charge of the Light Brigade: The History and Legacy of Europe's Most Famous Cavalry Charge. N.p.: Charles River Editors, 2015. Print.
Figes, Orlando. The Crimean War: A History. New York: Metropolitan, 2010. Print.
Spilsbury, Julian. The Thin Red Line: An Eyewitness History of the Crimean War. London: Weidenfeld & Nicolson, 2005. Print.
Tennyson, Alfred Tennyson, Alice Provensen, and Martin Provensen. Alfred Lord Tennyson's Charge of the Light Brigade. New York: Golden, 1964. Print.